Ammeon
Ammeon was founded in Ireland in 2003, they provide Development and DevOps services in the heart of Dublin City. Nearly 20 years later, not only do they remain a wholly-Irish-owned company, but they've grown to over 250 employees, spread across 3 European countries including Bucharest, Romania.
Today Ammeon, work with customers including the biggest Fortune 500 companies in the world and the most exciting start-ups. As new technologies and challenges emerge, they continue to help their customers stay ahead.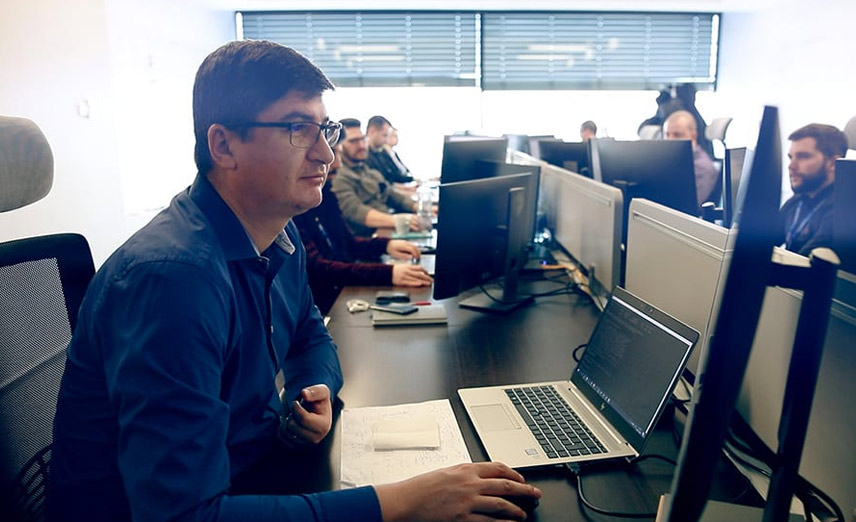 The Challenge, Utilisation & Why Us?
The challenges Ammeon experienced began some years back after they had quick growth within their company. They required a system that would allow them to easily manage their assets and provide the ability to control security updates and have visibility of what's installed on their systems.
After some research they came across AssetExplorer, this was their first introduction to Servaplex and ManageEngine products.
"We have been using AssetExplorer successfully ever since. When we were researching a product that could help manage our systems and workstations, we naturally researched what Servaplex had to offer and this was the Endpoint Central system. The features available have exceeded our expectations and will help our IT department more easily support our customers."
Ammeon integrated both ManageEngine solutions to provide features that include:
Patch Management

Purchase Order System

OS Imaging

& Additional Functionality to Control Their IT Systems
The combination of both ManageEngine's AssetExplorer for asset management and Desktop Central for endpoint management, gave Ammeon more visibility and control of their systems and also saved them a lot of time.
Solutions Used for Ammeon

Endpoint Central is a unified endpoint security and management solution that helps manage servers, desktops, and mobile devices all from a single console. It automates desktop management functions such as installing patches, distributing software, IT assets tracking, security management, remote control etc. Empowering businesses to cut their IT infrastructure costs, achieve operational efficiency, improve productivity, and combat network vulnerabilities.