Free Online Training, Workshops & Masterclasses
We're happy to present free online training, workshops, and masterclasses to improve your knowledge.
If you can't make it to a particular session, go ahead and register anyway as every session is recorded and you can watch at a time that's convenient for you.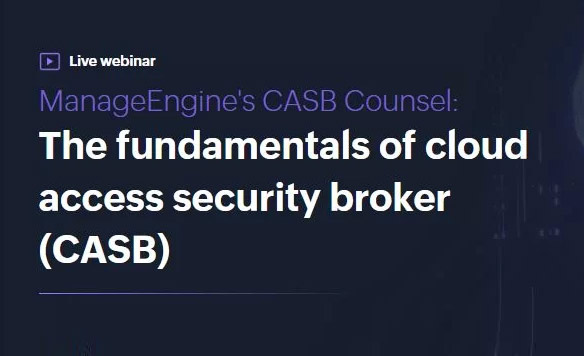 The fundamentals of cloud access security broker (CASB)
Simplifying the basics of CASB. Get answers for why you need it, how you can use it, how to evaluate one, and how to implement it.
Providing use cases on the kind of attacks you can expect in the cloud and how a CASB tool can help detect and mitigate such cyberattacks.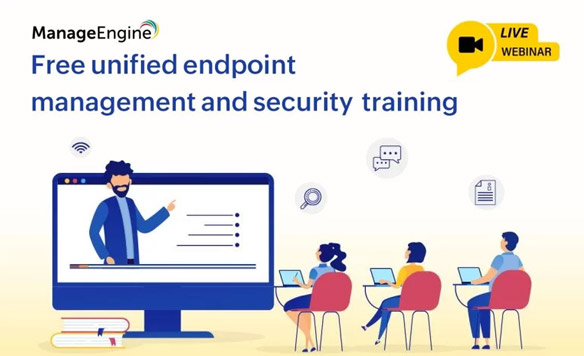 Unified Endpoint Management & Security
This training program facilitates the understanding of complete endpoint management in every organization's network.
This unified approach to endpoint management and security allows use to get detailed insights on all the aspects of managing different types of endpoints like desktops, laptops, servers, mobile devices, tablets, etc.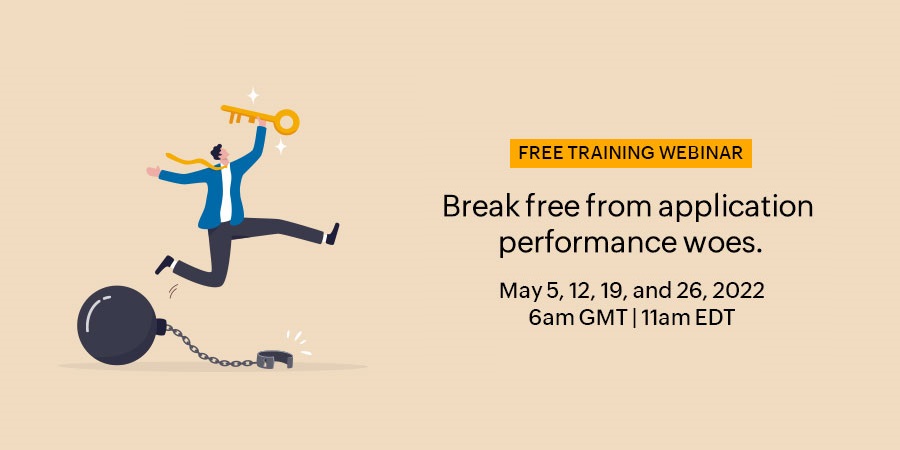 Applications Manager – Online Workshop
May 5 to May 26 16:00 PM GMT
Join us for this complimentary ManageEngine Applications Manager training, in this four part series you will:
Gaining real-time visibility into your IT infrastructure
Monitoring modern application infrastructure
Delight your customers with seamless end user experience
Building a successful multi-cloud strategy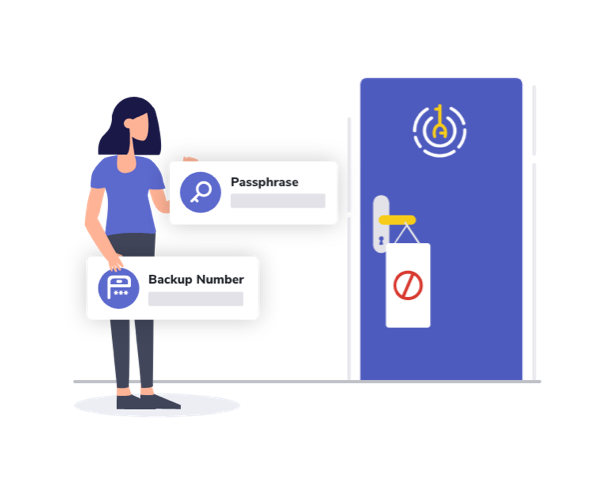 ADAudit – Online Workshop
June 14, 15, 16, 17 at 10:30am GMT
ManageEngine ADSolutions presents this series of free online workshops to help you master the various tricks and tactics of efficient AD auditing using ADAudit Plus.
Day 1: Getting ready for continuous Active Directory change auditing with ADAudit Plus.
Day 2: Real-world IT security and compliance challenges that ADAudit Plus solves.
Day 3: ADAudit Plus can audit more than just Active Directory changes.
Day 4: How to get the most out of ADAudit Plus?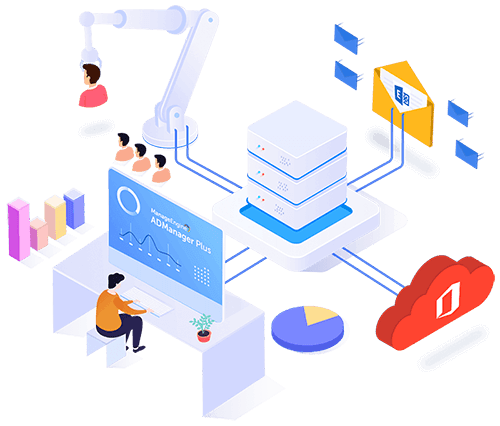 ADManager Plus – Online Workshop
June 6, 8, 10, 13 and 15 at 07:00 AM IST
We're happy to present this free series of online workshops to help you master Active Directory (AD), Exchange, and Microsoft 365 administration using ADManager Plus.
Day 1: User provisioning for Active Directory, Microsoft 365, and Google Workspace using Smart Templates.
Day 2: Centralized management of AD users, Microsoft 365 licenses, and Exchange mailboxes.
Day 3: Script-free Active Directory reporting.
Day 4: AD delegation and ticket-based help desk workflow for AD operations.
Day 5: Automation for critical AD routines and setting up iOS and Android apps.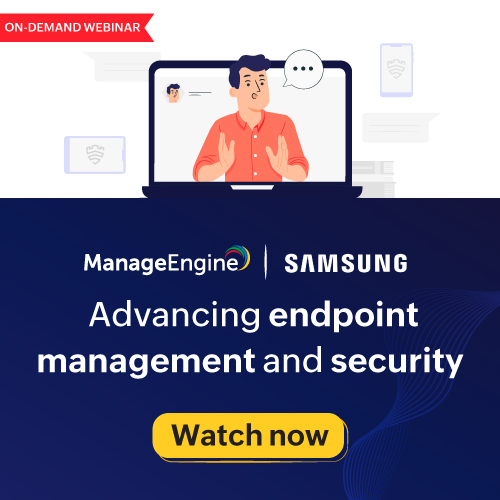 Advancing endpoint management and security in an ever-changing world
ManageEngine has partnered with Samsung to provide extensive, advanced device management features and defense-grade security configurations that you can effortlessly apply to your Samsung Knox devices used across industry verticals.
Watch this webinar to find out how you can leverage this partnership to manage and secure your Samsung Knox-powered devices. We also touch upon augmenting endpoint management across multiple OSs from a unified console.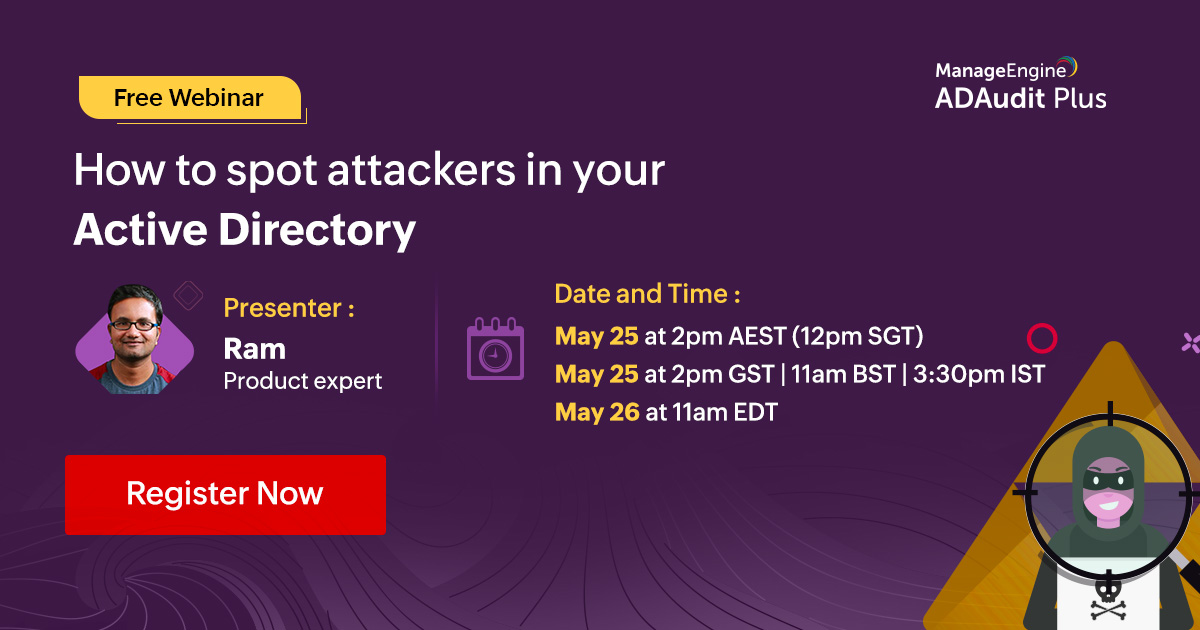 Cyberattackers of today have numerous sophisticated ways to attack an organization's Active Directory (AD) infrastructure. Once they get in, they can wreak some serious havoc. And then there is the continuous threat of trusted insiders who can compromise your AD.
What we'll be covering:
Why monitoring and protecting your AD is critical.
Some AD best practices to improve security.
Live demo of an Active Directory attack.
Techniques for detecting the presence of attackers.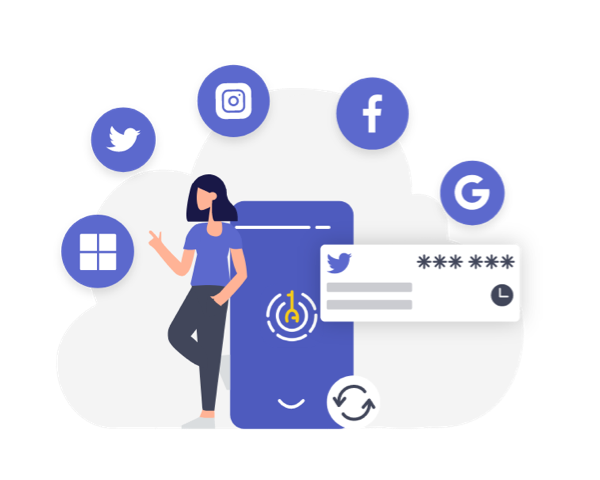 How to measure ROI of IT operations
Despite being the cornerstone of the business, IT has traditionally been treated as the 'cost center'. Quantifying the value of IT to the organization is rife with hurdles such as the inability to unify data and correlate IT expenditure and benefits. Join us for a free webinar where we'll discuss:
How to visually track IT spending across sub-departments and assess the ROI of each department's spending.
The importance of structuring IT budgets across departments based on requirements, output, and impact on critical business objectives.
How to correlate data from different IT sub-departments and view how activities in one department affect others.
The fundamental benefits of unified IT analytics, include improved productivity, enhanced effectiveness of solutions delivered, and reduced IT expenses.