Free Online Training, Workshops & Masterclasses
We're happy to present free online training, workshops, and masterclasses to improve your knowledge.
If you can't make it to a particular session, go ahead and register anyway as every session is recorded and you can watch at a time that's convenient for you.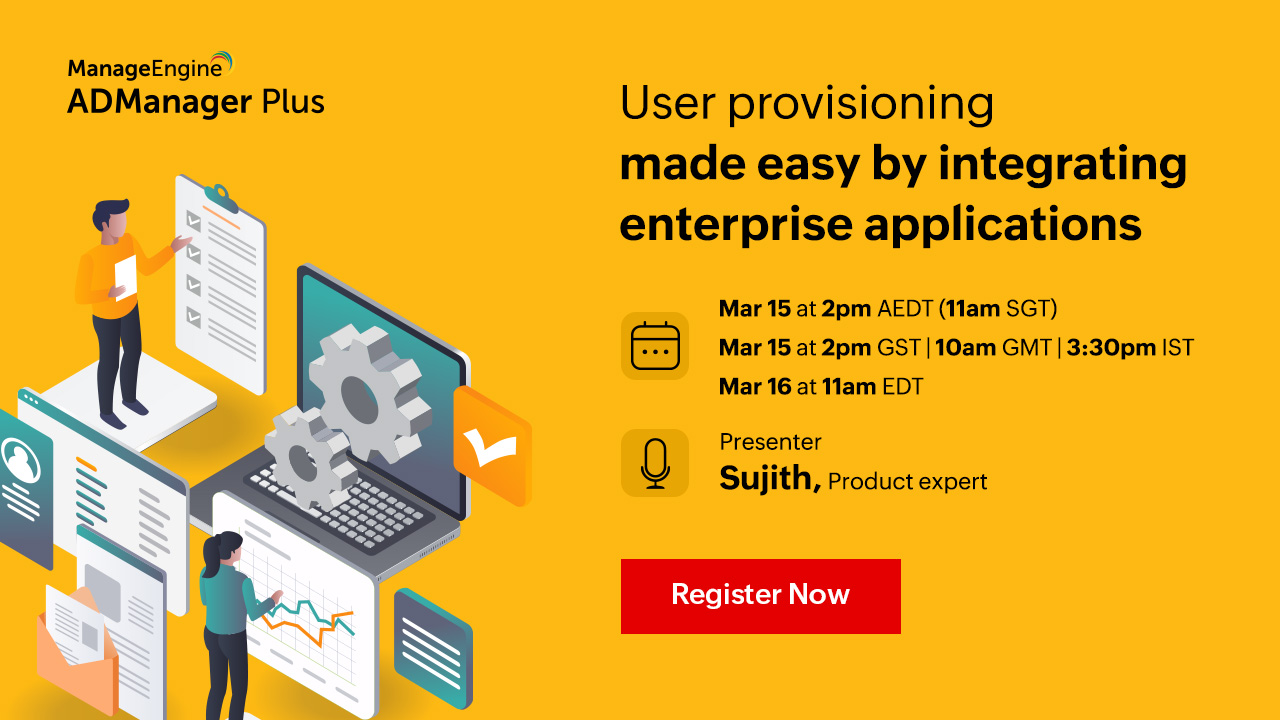 User provisioning made easy by integrating enterprise applications
Manually provisioning, modifying, and deprovisioning employee accounts on a daily basis is a herculean task for many organizations. With multiple teams such as HR and IT involved in this process, manual errors and miscommunication could result in delays, which will affect productivity and the employee experience.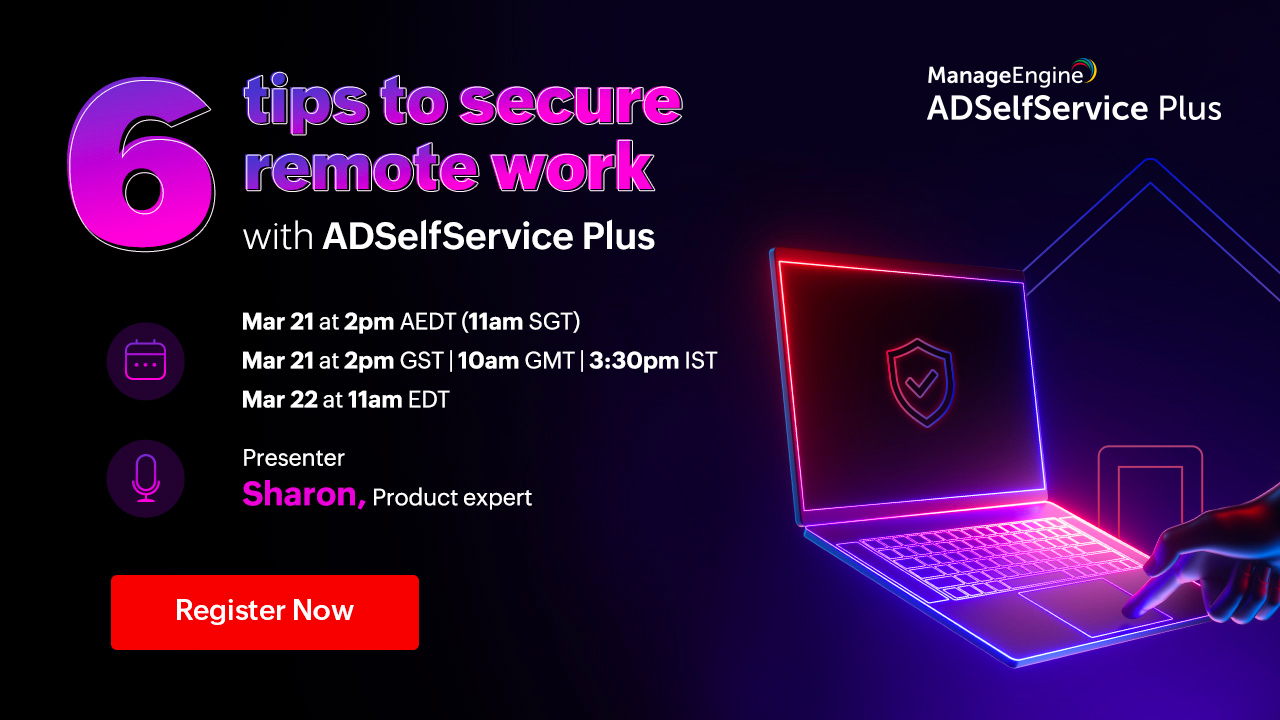 6 tips to secure remote work with ADSelfService Plus
Managing a remote workforce comes with its own set of challenges. Factor in identity sprawl, poor cyber hygiene practices, and an outdated cybersecurity approach, and it's no wonder that identity-based attacks have spiked in the last couple of years. Are you equipped to defend against common identity-based attacks like phishing, credential stuffing, password spraying, and man-in-the-middle attack?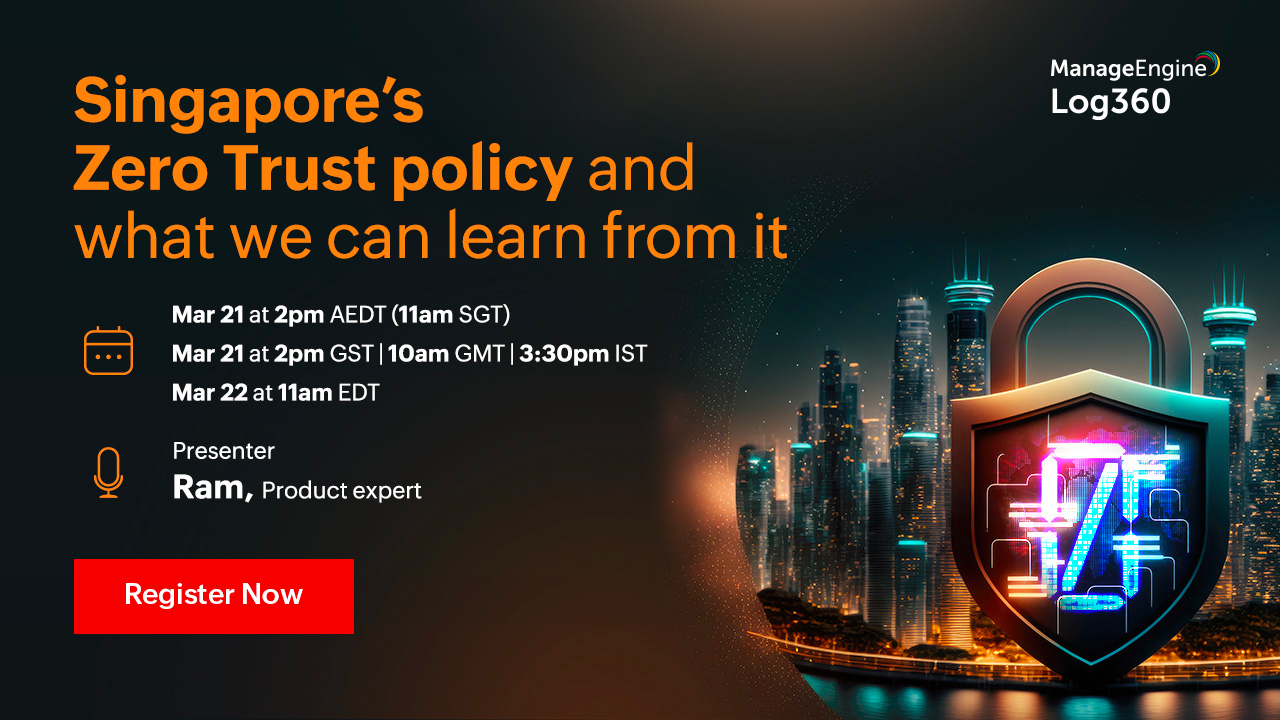 Singapore's Zero Trust policy and what we can learn from it
Lately there have been a lot of countries revamping their cyberdefense strategies. Joining this cyberdefense bandwagon is Singapore, which recently adopted a Zero Trust approach. The Zero Trust architecture will apply to all of Singapore's government applications and information technology systems.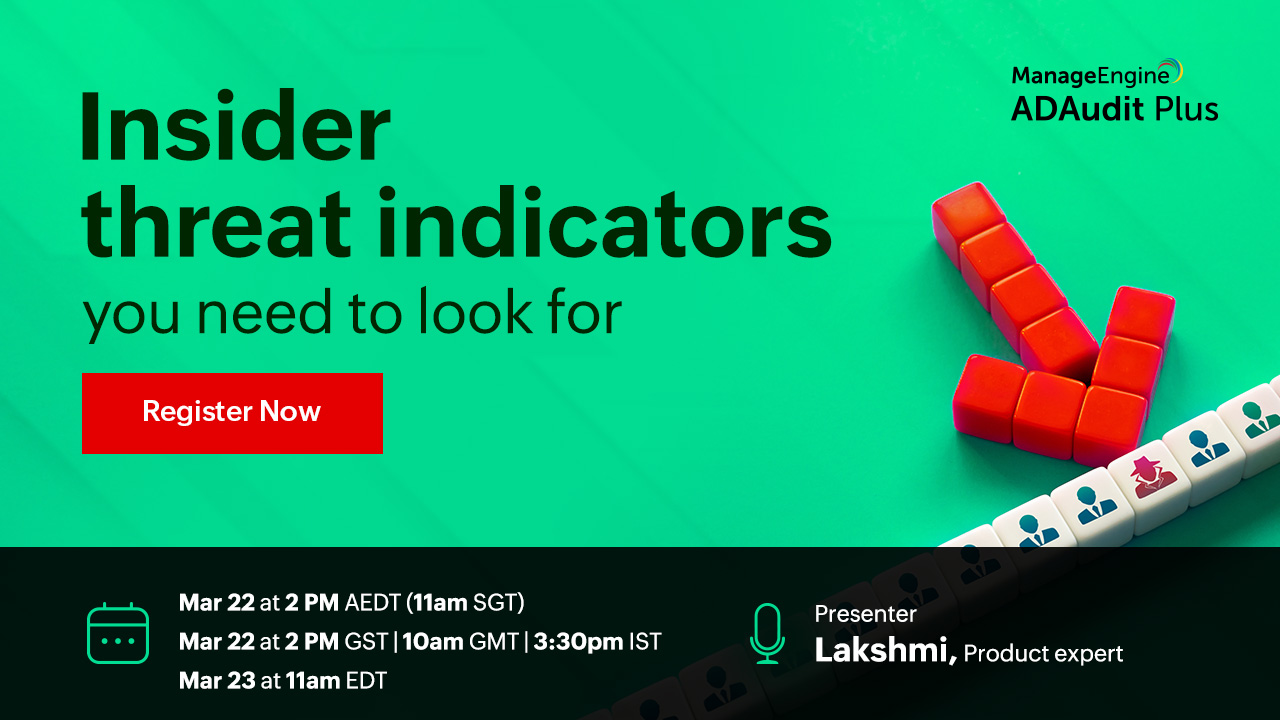 Insider threat indicators you need to look for
Insider activity is one of the biggest security threats to enterprises as perpetrators operate within the perimeter, with legitimate access to critical resources, information, and devices. With high consequences on the line, developing an insider threat detection strategy must be considered as a core security requirement.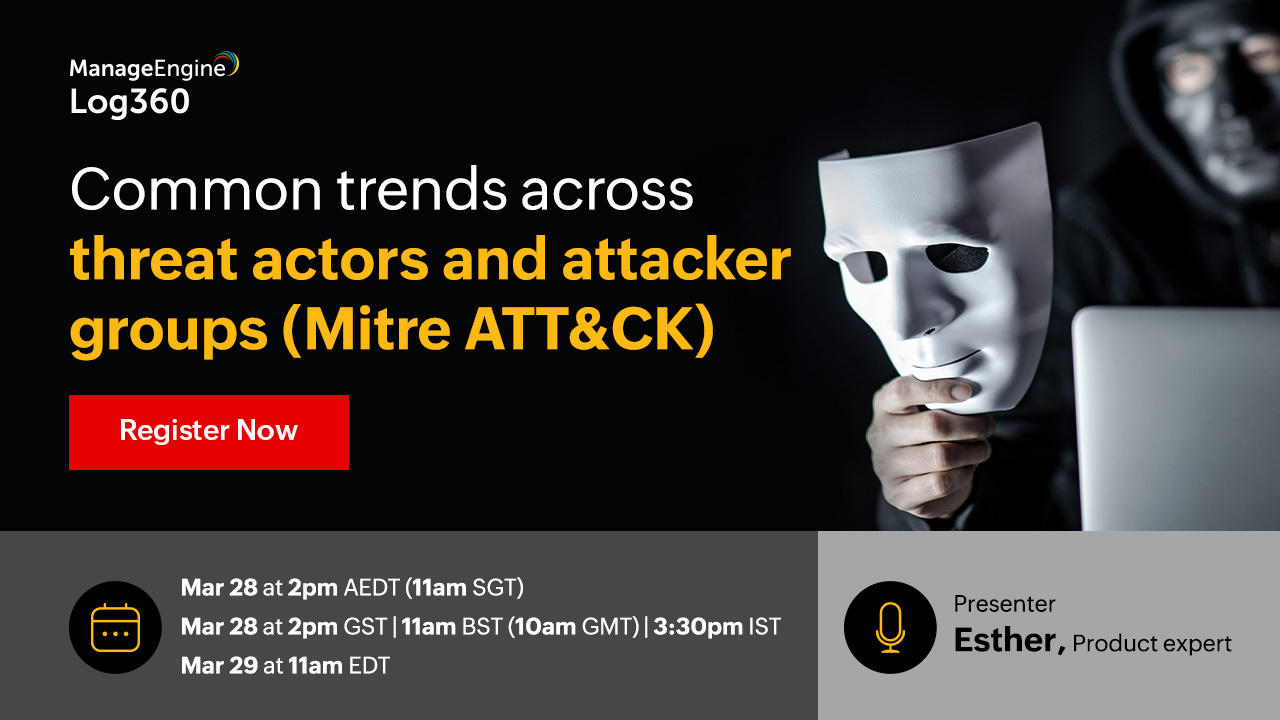 Common trends across threat actors and attacker groups (Mitre ATT&CK)
Cyber threat groups have always used innovative methods to target organizations. This is why it is important to track attack patterns in order to set up your defense against these threats. The MITRE ATT&CK framework provides an inside perspective of the attacker's objectives, so organizations can identify threat group behaviors and detect sophisticated security threats.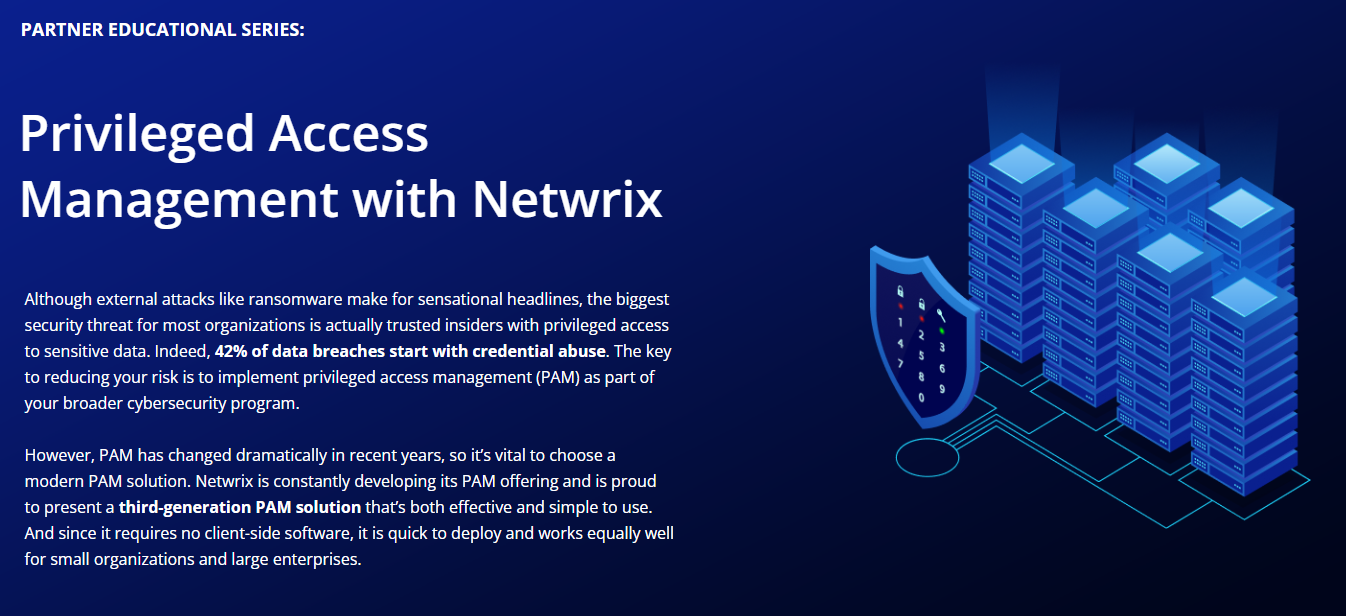 Privileged Access Management with Netwrix
February 26th – March 14th
Although external attacks like ransomware make for sensational headlines, the biggest security threat for most organizations is actually trusted insiders with privileged access to sensitive data. Indeed, 42% of data breaches start with credential abuse. The key to reducing your risk is to implement privileged access management (PAM) as part of your broader cybersecurity program. However, PAM has changed dramatically in recent years, so it's vital to choose a modern PAM solution. Netwrix is constantly developing its PAM offering and is proud to present a third-generation PAM solution that's both effective and simple to use. And since it requires no client-side software, it is quick to deploy and works equally well for small organizations and large enterprises.