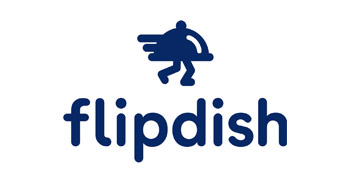 Flipdish is a hospitality tech unicorn company that offers digital solutions designed to help restaurants and hospitality businesses manage online orders.
Businesses use Flipdish to grow their customer base and increase sales, cutting out the need to use expensive marketplace aggregators. Flipdish has 280 staff around the world, all of whom are remote first. It is a global business with more than 7,500 customers in 32 countries, generating order revenues in excess of €250 million. Its customers include leading brands such as Cojean, Subway, Base Pizza, and Bombay Pantry.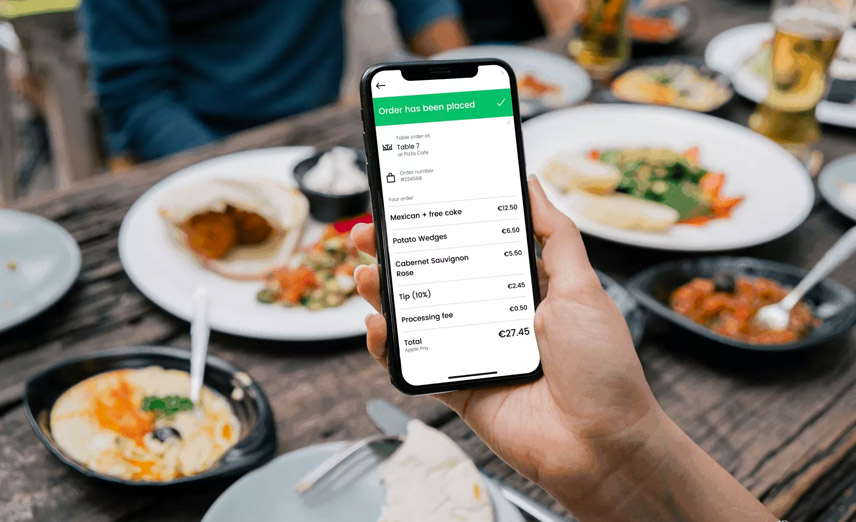 The Challenge & Utilisation
Flexible work arrangements are emerging as one of the biggest threats for modern businesses struggling to bring clarity, order, and discipline to their digital security. Although its business is novel, the risks facing Flipdish were the same as any other organisation in a hybrid or remote work model.
It needed a fast, easy way to secure endpoints, manage access rights, limit permissions, and automate how security updates were deployed to secure its global workforce.
Remote and hybrid workforces now enable businesses to operate in new ways and take advantage of commercial opportunities on a global scale. Yet these models pose a serious cybersecurity challenge due to the sheer number of endpoints created when people work from home, or anywhere else they can get a reliable internet connection.
The Solution: Endpoint Central
The Flipdish IT team was challenged by a large number of endpoints created for its remote working model. Flipdish had several difficult tasks to perform: it needed to identify and track all endpoints, as well as evaluate access rights and limit permissions. All endpoints then had to be secured.
Some of its laptops and assets were not tracked, complicating the job. Flipdish was looking for a quick way to discover, secure, and manage remote endpoints to allow patch management, and to quickly deploy software to Windows and Mac systems.
To protect its hybrid workforce, Flipdish deployed ManageEngine Endpoint Central, a unified endpoint management and security solution that administers servers, laptops, desktops, smartphones, and tablets from a central location. This all-in-one solution enables small IT teams to manage and secure large numbers of machines.
At Flipdish, Endpoint Central worked quickly, locked down endpoints within a few days, and enabled tech teams to push updates to remotely dispersed teams, without requiring them to come into an office.
Endpoint Central
Utilising this sophisticated solution, Flipdish discovered where the vulnerabilities were and removed them. The company chose ManageEngine because the solution was entirely cloud-based and easy to use, requiring minimal training or configuration.
The head of IT at Flipdish, Leon Weavers, was delighted his IT team could hit the ground running with this new endpoint management solution.
"With Endpoint Central, on day one, I was able to deploy the endpoint management client and start monitoring machines within minutes. Competing products, such as Jamf for Mac and SCCM for Windows, were hugely complicated platforms that required dedicated engineers to build deployment scripts and configuration files. We did not have the time or resources to implement any of those solutions," Weavers said.
The Flipdish IT team was soon focused on gaining visibility into the infrastructure. "We did not know who had what access, and we didn't know how secure that access was. Our biggest concern was people who used insecure laptops and never updated Windows, enabled a firewall, or turned-on encryption." Flipdish also engaged with ManageEngine partner Servaplex that provided valuable support and advice.
"ManageEngine's partner in Ireland, Servaplex, helped us ensure we had the right products to fit our environment, and what I really loved about ManageEngine was that I was able to discover Mac machines and Windows machines and put them on the same platform. That was the highlighting feature for us: having everything in one place," Weavers noted.
Although the IT team at Flipdish is made up of three people, only one of them is ever on duty. Endpoint Central enabled the team to manage and secure hundreds of machines, saving the IT department many hours of work. Going forward, Flipdish carefully examined its patch management strategies to discover and remove vulnerabilities through further remote security update deployments. It used ManageEngine's solution to rollout software, patches, inventory management, and security policies such as screen lock, firewall configuration, and disk encryption.
"We quickly discovered our assets in our environment and within the same platform allowed us to run patch management, update many important security policies, and deploy software," Weavers added. "It is an all-in-one solution, because it supports mobile, Mac, and Windows—which are all of the main operating systems we use and support."
Weavers said his IT team appreciates the versatility of this solution. "It's good to have a tool like this, because it allows you to run reports on your exposure in terms of security vulnerabilities. Another realisation is that when we lose endpoints, we can block them remotely."

Solutions Used for Flipdish Hospitality Tech Ireland

Endpoint Central is unified endpoint security and management solution that helps manage servers, desktops, and mobile devices all from a single console. It automates desktop management functions such as installing patches, distributing software, IT assets tracking, security management, remote control etc. Empowering businesses to cut their IT infrastructure costs, achieve operational efficiency, improve productivity, and combat network vulnerabilities.