The ME UserConf for 2022 has now been and gone but what a memorable conference it was. It's always great to meet up, network and learn from others in the industry and in that regard the ManageEngine UserConf 22 did just that. Read on to get the highlights of the event.
ME UserConf 22 Review: Day One – Monday 14th November 2022
We kicked off with a morning full of talks, awards and panel discussions. Rajesth Ganesan, President of ManageEngine, gave a talk about the future of work driven by employee experience. There was then a talk on a related topic "Understanding the Modern Workplace, and the Role of IT in it" given by Angela Salmeron who is the Research Director, European Future of Work, IDC. After that the awards ceremony got underway and we were honored and delighted to be awarded Technology Partner of the Year 2021 – 2022. It'll take pride of place on the Servaplex mantelpiece!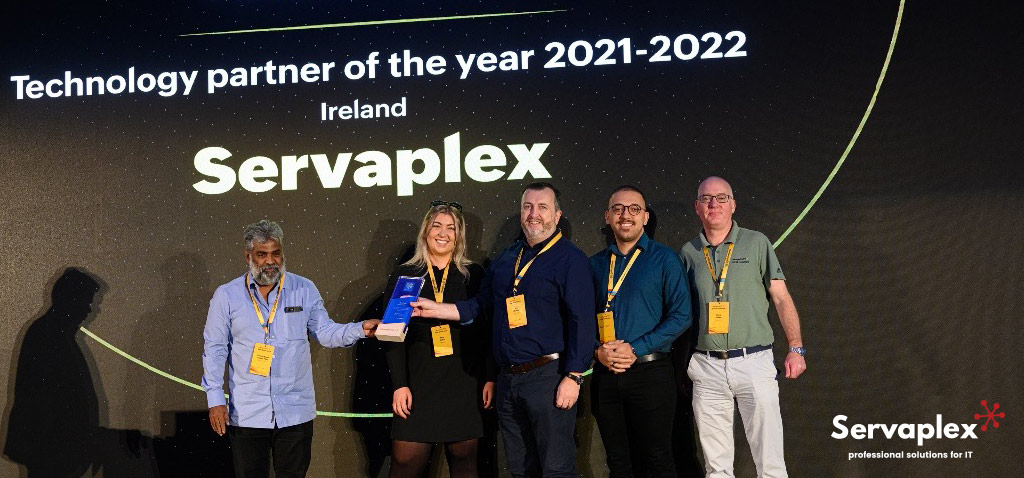 Panel Discussion: Future-proofing IT Service Delivery
Next on the agenda was a panel discuss on Future-proofing IT Service Delivery which was led by:
Gavin Clegg – Group Information Technology Director, Doncasters Group
Jaimie Hayes – Group Service Delivery Manager, Sureserve Group PLC
Yasir Rafi -Head of IT Service Delivery, Nottingham College
Prem Maheswaran – Product Manager and Lead Evangelist – ManageEngine ITSM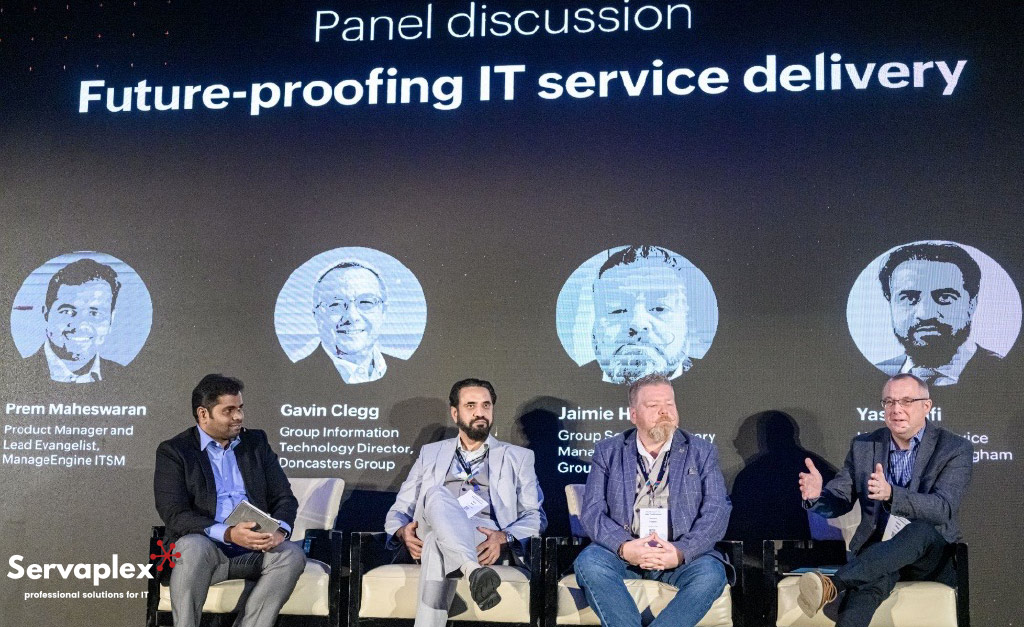 Arriba, Arriba and IT Security & Identity
After lunch there was some technical workshops including IT Security, Identity and Access Management and IT Service Management. The day ended with a networking bash – we had lots of fun!! As you can see we enjoyed the mariachi band a bit too much :)
Day two – Tuesday 15th November 2022
Again, another busy day, started with a morning full cybersecurity chats! "How Cybersecurity Builds a Sustainable Future" by Jane Frankland, Founder and CEO, KnewStart. We then had a fireside chat on the topic of "Riding Through the (Security) Waves – A CISO's Journey" which was led by Rajesh Ganesan, President of ManageEngine, and Tammy Archer, Chief Information Security Officer of Inchcape PLC.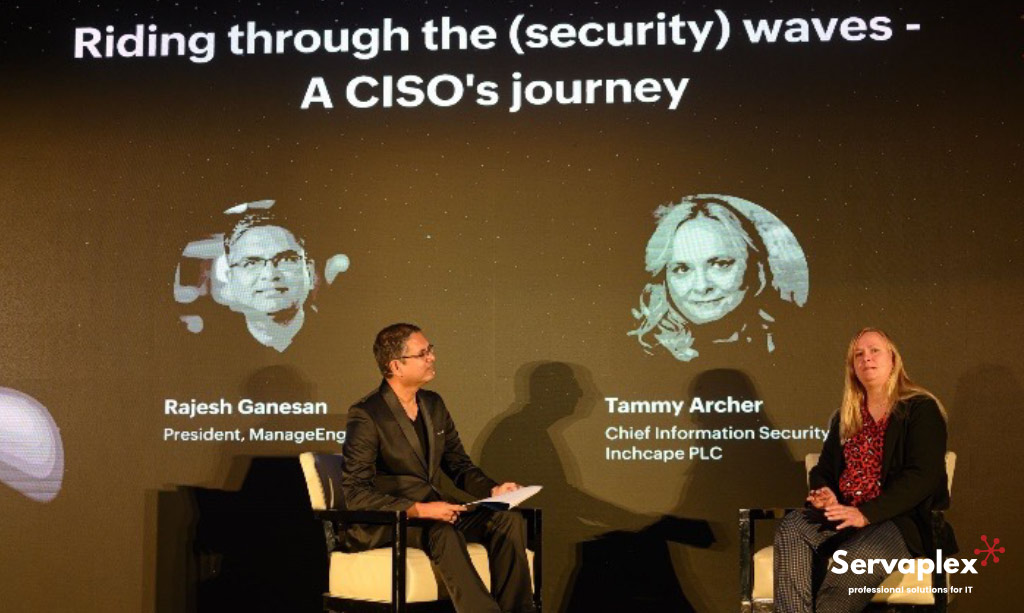 Come On The Boys in Green
We then caught up with our Ireland team from ManageEngine and some Irish customers which was great fun to see them after not seeing them for almost 3 years.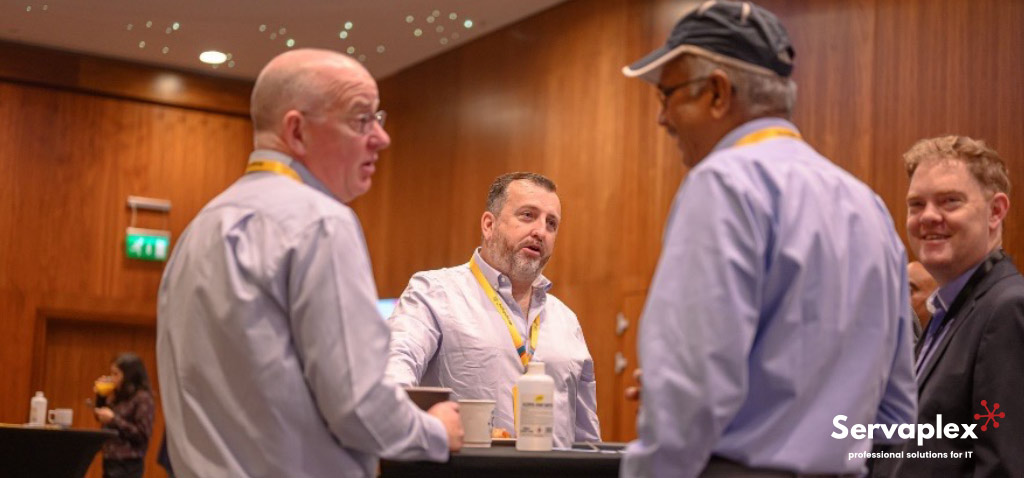 Security, Everywhere, Anytime
The next panel discussion was particularity interesting considering the distributed work habits that are becoming more commonplace and ingrained. The discussion, "Keeping Secure in an Era of Anywhere Work" involved the following excellent speakers:
Andrej Kurlovic – CISO and Data Protection Officer, TJ Morris Ltd
Chris Wallace – Head of IT Infrastructure, N3i Limited
Hubert T Ametefe – Head of Cyber Security, Bedfordshire Hospitals NHS Foundation Trust
Prem Maheswaran – Product Manager and Lead Evangelist, ManageEngine ITSM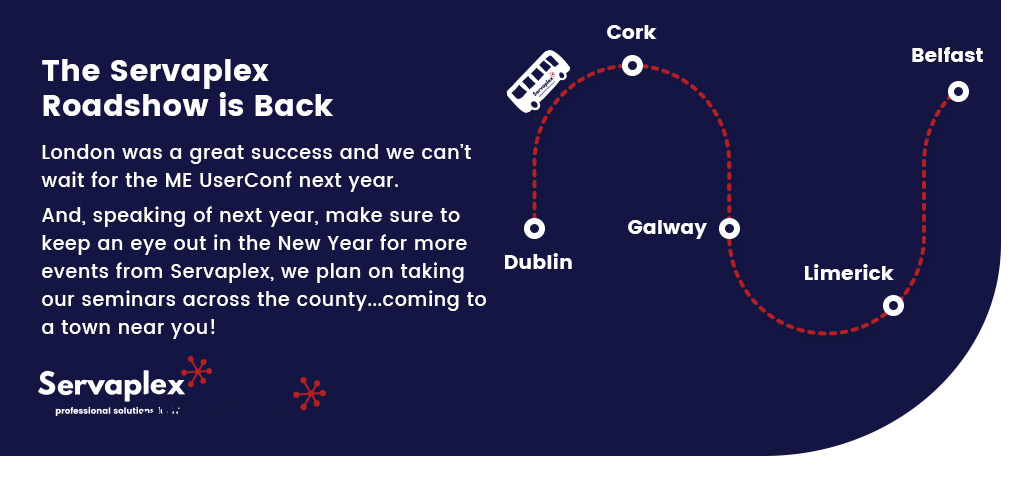 The Servaplex Roadshow is Back
London was a great success and we can't wait for the ME UserConf next year. And, speaking of next year, make sure to keep an eye out in the New Year for more events from Servaplex, we plan on taking our seminars across the county…coming to a town near you!
If you have an IT Problem then we've got the IT Solution, call us on +353-1-2304242 or contact us online for more info!