Servaplex is delighted to announce our first in-person seminar of 2022.
Please join us for ManageEngine's IAM & SIEM Seminar in the Royal Marine Hotel, Dun Laoghaire on Thursday, June 30th.
This seminar will focus on interactive knowledge-sharing sessions on topics surrounding Active Directory, Identity & Access Management, IT Security, and how ManageEngine solutions can help you overcome IT management challenges and you can register for it now.
IAM & SIEM Seminar Agenda
Have a look at what the day has in store for you:
08:00 – 09:00 AM – Coffee, Pastries, and Registration
09:00 – 10:30 AM – The Basics of Zero Trust: Essential Steps to Implementation
10:30 – 10:45 AM – Coffee Break and Networking
10:45 – 12:15 PM – Cyberattacks and business: Bridging the Gap through zero trust
12:30 – 1 :00 PM – Group Discussion
1:00 – 1:30 PM – Lunch
IAM & SIEM Seminar Presenters
We are delighted to have Vivin, Senior Technical Evangelist at ManageEngine, and Harish, Senior Technical Evangelist at ManageEngine speaking on the day.
Vivin: Senior Technical Evangelist at ManageEngine
Vivin has been working with ManageEngine for over 10 years. He presents webinars and seminars all around the world, all while taking care of implementation and product training in the domains of ADSolutions and IT security. He is also a regular speaker on the latest trends and best practices in Windows infrastructure management in international seminars and user conferences.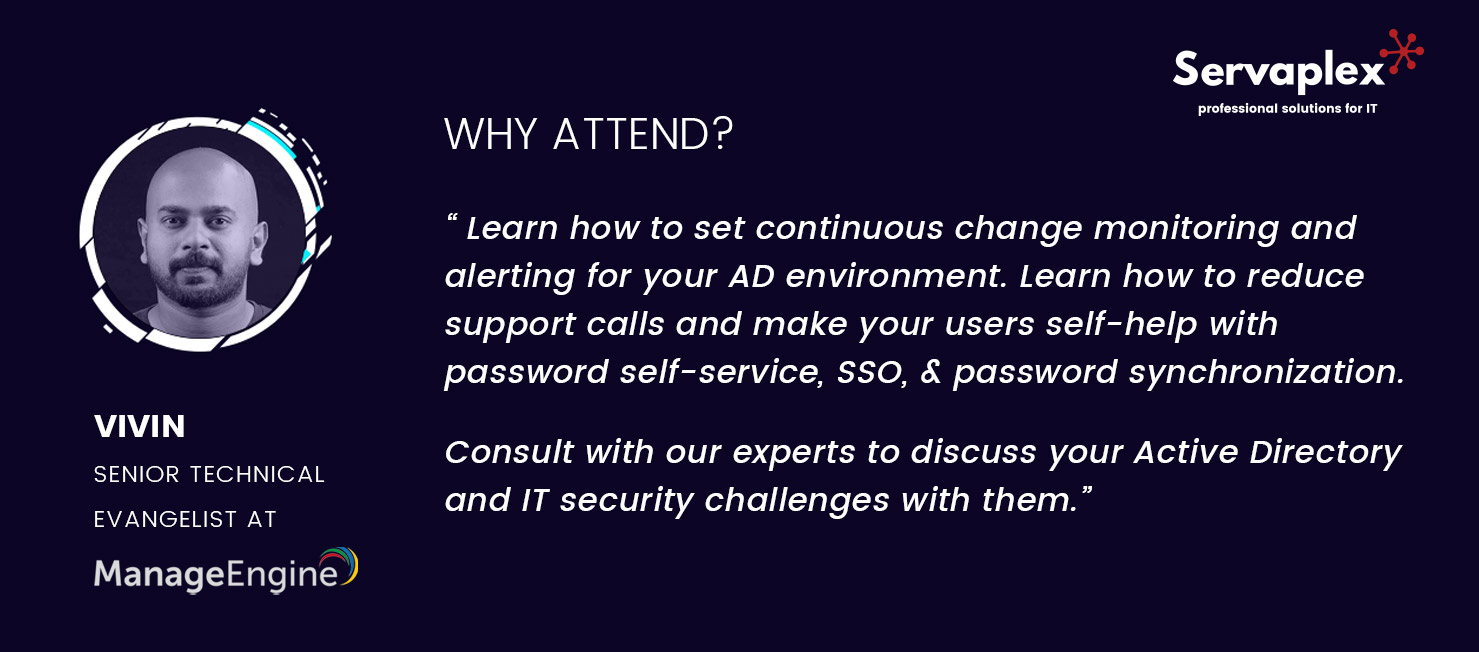 "Learn how to set continuous change monitoring and alerting for your AD environment. Learn how to reduce support calls and make your users self-help with password self-service, SSO, & password synchronization. Consult with our experts to discuss your Active Directory and IT security challenges with them."
Harish: Senior Technical Evangelist at ManageEngine
Harish has worked with ManageEngine for a little over nine years. He is regularly seen presenting at international conferences and seminars on how to leverage technology better. He specializes in guiding IT administrators & security professionals across the globe to better administer their hybrid Active Directory (on-premises and Azure) and ways to strengthen their organizations' security and his presentations are usually jam-packed with useful info, not to be missed!
Win a Stay In The Royal Marine Hotel
The Royal Marine Hotel was first built in 1863 and is regarded as one of the finest 4-star hotels in Dublin and has hosted many Heads of State, Kings, Queens and celebrities including old blues eyes Frank Sinatra, Laurel & Hardy, and Charlie Chaplin. The Irish freedom fighter Michael Collins is believed to have hidden out in Room 210 with his partner Kitty Kiernan.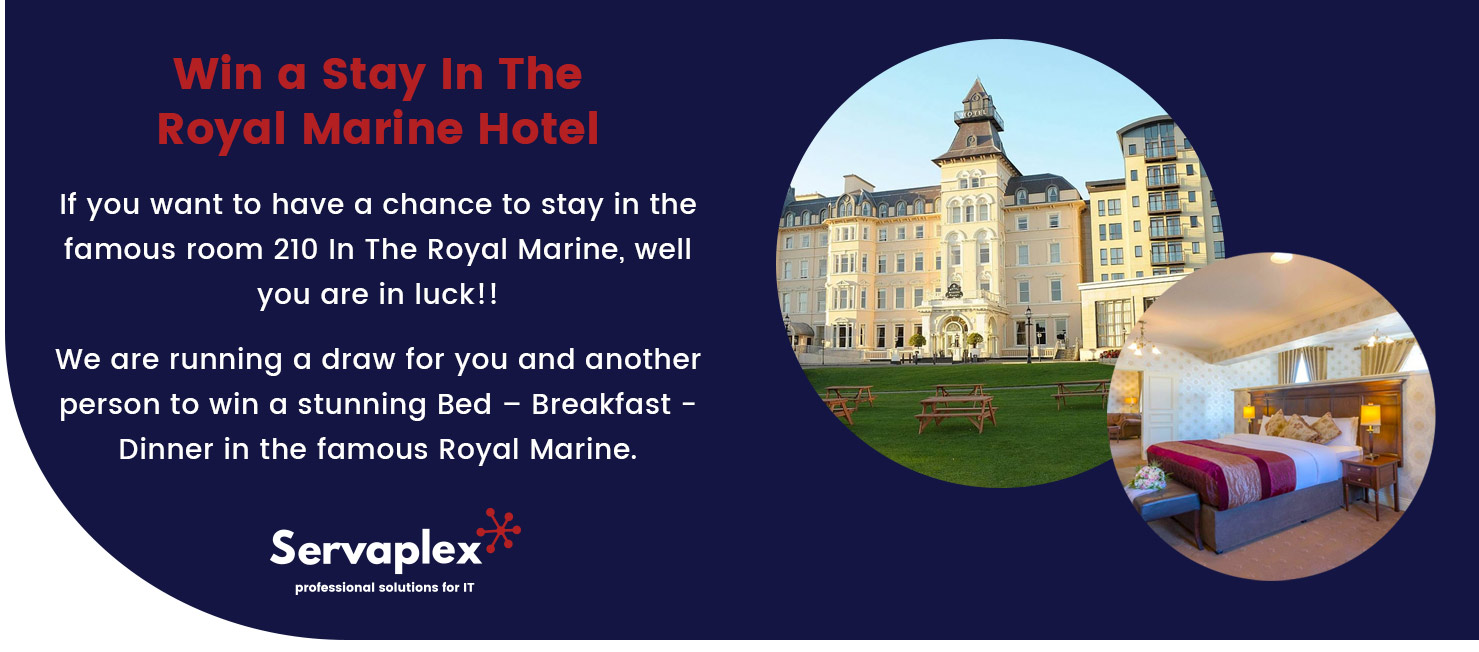 If you want to have a chance to stay in the famous room 210 in The Royal Marine, then you are in luck!! To say thank you, we are running a draw for you and another person to win a stunning Bed – Breakfast – Dinner in the famous Royal Marine. Make sure you attend on June 30th and, as the saying goes, it could be you!
IAM & SIEM Seminar 2022
We promise you a full day of knowledge, networking, and tasty food. Sign up now to secure your place. And, parking will also be complementary on the day, what more could you want?
If you have an IT Problem then we've got the IT Solution, call us on +353-1-2304242 or contact us online for more info!