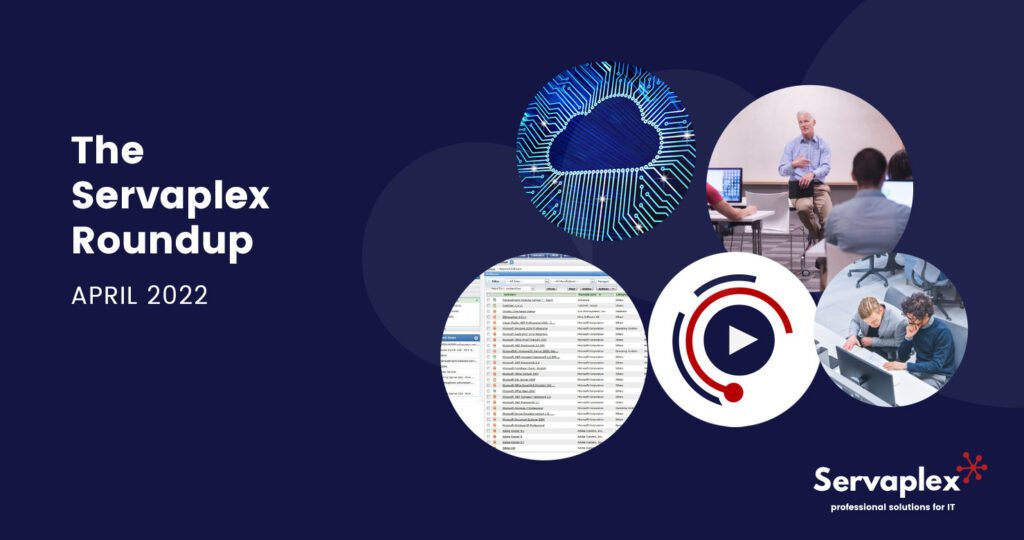 This year has been a fresh start with great joy around people and scope for enrichment we finally get to see the final phase of the pandemic. We Servaplex LTD as a team have also geared up to bring out the best for ourselves to provide next-level satisfaction and service to our customers, starting on with a new workspace we have now moved to new office @ 14 Main Street, Blackrock, Co Dublin IE
"A fresh and bigger office to satisfy customers to a bigger extend with greater service and to accommodate new customers"
With running times and a quarter of the year already done, we get to see the achievements and progress that had been coming our way to mark the goals that we had set ourselves for a greater and more successful future.
Log360: Winner "Cyber security excellence award 2022":
Cyberattacks are fast becoming a part of our daily lives. Multiple sources such as Norton Security and Forbes suggest that since the pandemic, attacks are not only increasing in number, but they are becoming more targeted and sophisticated.
Log360 is now the Gold Winner of the Cybersecurity Excellence Awards for the following categories:
Security Information and Event Management (SIEM)
User and Entity Behavior Analytics (UEBA)
Hybrid Cloud Security
Security Orchestration, Automation, and Response (SOAR)
April 2022 Patch Tuesday
Patch Tuesday is here again, this time with a plethora of updates.
April 2022's Patch Tuesday lists fixes for 145 vulnerabilities including two zero days. With one of these being actively exploited, admins need to implement these patches as soon as possible.
APRIL PATCH TUESDAY PRODUCT LINE-UP:
NET Framework
Active Directory Domain Services
Azure SDK
Azure Site Recovery
LDAP – Lightweight Directory Access Protocol
Microsoft Bluetooth Driver
Microsoft Dynamics
Microsoft Edge (Chromium-based)
Microsoft Graphics Component
Microsoft Local Security Authority Server (lsasrv)
Microsoft Office Excel
Microsoft Office SharePoint
Microsoft Windows ALPC
Microsoft Windows Codecs Library
Microsoft Windows Media Foundation
Power BI
TWO PUBLICLY DISCLOSED ZERO-DAY VULNERABILITIES HAVE BEEN PATCHED THIS MONTH, OF WHICH ONE IS BEING ACTIVELY EXPLOITED:
CVE-2022-26904 – Windows User Profile Service Elevation of Privilege Vulnerability
CVE-2022-24521 – Windows Common Log File System Driver Elevation of Privilege Vulnerability
CVE-2022-26904 –  is being actively exploited, so it's recommended to patch it as soon as possible.
ManageEngine Webinars – Desktop Central
Join us for the complimentary ManageEngine webinar series on Unified Endpoint Management and Security (UEMS) for a comprehensive overview of the Desktop Central product capabilities
AGENDA:
April 20th – Software Management
April 27th- IT Asset Management
May 4th – Remote Management
May 11th – UEM – setup, onboard, integrate & Configurations
Visit: Our Resources page for more info
All excited for Digital Transformation Expo
"Bringing IT together"
ManageEngine crafts comprehensive IT management software for all your business needs
Taking place in Manchester – on April 27 & 28
&
@London – October 12 & 13
Stop by and say hello!!